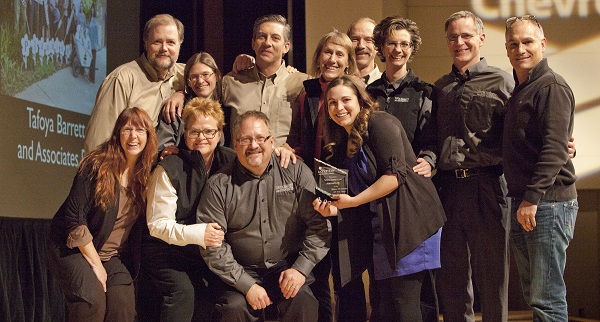 At Tafoya Barrett and Associates PC, we are always interested in hearing from potential candidates in the tax accounting field! Our current open positions are listed below but here is a little about us and the culture of Tafoya Barrett and Associates PC:
Tafoya Barrett and Associates PC provides high quality tax and financial planning services that exceed our clients' expectations and make a real difference in their financial lives while actively contributing to our community.
Use of the latest technology available and staying on top of new transformative products is a goal we strive for and engage in to give us a competitive edge.
Flexible working hours and hybrid working arrangements are available - we live in a great area for cultural events and the pursuit of outdoor activities and realize that everyone needs time to enjoy all of what Southwest Colorado has to offer and engage in, whatever one is passionate about.
Community and volunteerism is a passion of ours. As a team member, not only are you given paid hours to volunteer but the company will also match your donations! We support our community in many other additional ways.
Competitive salaries, a retirement plan, medical coverage, personal recognition and growth and all the usual holidays plus a few you might not expect!
We are a growing company and are looking for inspired candidates to grow with us.
---
Intern
The intern will work the accountants and the admin group in a team environment and also independently to process client source documents for tax preparation for a wide array of industries and clients.
Duties:
As organizers, source docs or workpapers come in, the Intern will organize the documents in correct working order, create a list of what is missing by checking against the prior year's documents, scan and then OCR the file and populate workpaper binder.

Intern will work with accountants to learn multiple software products used including WorkPapersCS, PracticeCS and Ultra Tax.

Intern will prepare basic income tax returns.

May be given special projects to process.

Other Duties - Please note this job description is not designed to cover or contain a comprehensive listing of activities, duties or responsibilities that are required of the employee for this job. Duties, responsibilities and activities may change at any time with or without notice.
​
Qualifications and Skills:
The applicant should be an accounting or business administration student in their Junior or Senior year of study working towards their BA, BBA or BS

.

Strong computer skills and ability to learn new software.

Excellent communication skills, written and oral.

Organization skills are a must.
​
Benefits:
As this is a part time position, a city parking pass, and great teammates are provided.
Start Date: 02/01/2024
Salary: $20.00 per hour
---
Advisory/Tax Manager
Do you want to make a real difference in your clients' tax, business and financial lives? Do you thrive on being a trusted business advisor working with your clients to help them solve problems, plan for the future, and succeed? Do you want to oversee and mentor other like-minded professionals? If so, we want you!
We are building a team that will focus on helping clients with small business advisory and compliance as well as individual financial and estate planning. Our goal is to help our clients grow their After-Tax Net Worth by helping them become Tax-Efficient, Financially Savvy and Tax-Ready! We value community involvement, and volunteer as a group and provide paid time off to volunteer for an organization(s) whose mission you are passionate about. We will help you grow as a professional while also ensuring you have balance in your life.
A Bachelor's Degree in Business, Accounting or Finance

4-9 years of public accounting experience – tax and/or audit.

Strong critical thinking skills

Great communication skills

CPA or EA designation obtained

Prior supervisory experience
​
Take ownership of the firm's projects

Demonstrate work ethic and commitment to follow through

Ability to work effectively both as a team member and independently

A passion for developing and managing client relationships

Deliver Advisory Best Practices

Prepare and/or review individual and business tax returns

Respond to IRS and State Notices

Motivated to make a difference in a client's financial life
​
Who We Are/What we offer:
Work-Life Balance: We support and value a healthy well-balanced life!

A few of our Values: Integrity, Accountability, Quality, Balance, Community Service, Fun

Billable hour requirements: minimum of 1,600/year

Flexible working hours and hybrid and/or remote working arrangements are available

CPE continuing education paid for all CPA's or EA's

1-5 years equals 120 hours of PTO

6+ years equals 160 hours PTO

Health, Dental and Vision Insurance (coupled with HSA) within 90 days for full time staff

Parking pass provided

Discretionary bonuses at least annually

Simple IRA with employer Match
​​
Pay Range: $85,000 - $120,000 annually, dependent on skill, experience, effort and responsibility.