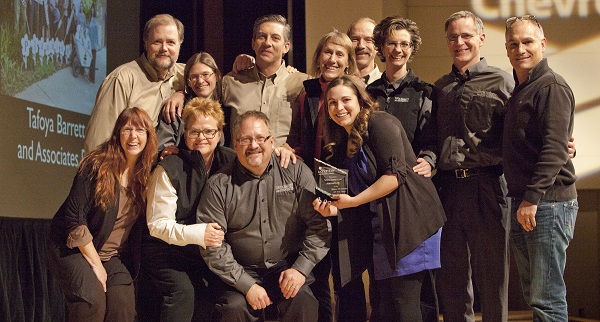 At Tafoya Barrett and Associates PC, we are always interested in hearing from potential candidates in the tax accounting field! Our current open positions are listed below but here is a little about us and the culture of Tafoya Barrett and Associates PC:
Tafoya Barrett and Associates PC provides high quality tax and financial planning services that exceed our clients' expectations and make a real difference in their financial lives while actively contributing to our community.
Use of the latest technology available and staying on top of new transformative products is a goal we strive for and engage in to give us a competitive edge.
Flexible time is available - we live in a great area for cultural events and the pursuit of outdoor activities and realize that everyone needs time to enjoy all of what Southwest Colorado has to offer and engage in, whatever one is passionate about.
Community and volunteerism is a passion of ours. As a team member, not only are you given paid hours to volunteer but the company will also match your donations! We support our community in many other additional ways.
Competitive salaries, a retirement plan, medical coverage, personal recognition and growth and all the usual holidays plus a few you might not expect!
We are a growing company and are looking for inspired candidates to grow with us.
TAX MANAGER – OPEN POSITION
Are you an experienced CPA who loves the outdoors and the mountains? Do you want to work close to all the activities you love AND enjoy a great career in public accounting? Are you looking to make a real difference in the lives of clients and their businesses? Then you should apply! We have an exciting opportunity for a Tax manager with 6+ years of experience in the public accounting industry to join our team.
We are a Durango, Colorado-based CPA firm of 12 who enjoy being trusted business advisors working with our clients to help them solve problems, plan for the future, and succeed. We value community, and volunteer as a group and provide paid time off to volunteer for an organization(s) whose mission you are passionate about. We are looking to add a valued member to our growing firm. The potential for future ownership exists for those that are interested and qualified.
Work-Life Balance: We value our employees and we want you to have a life outside of the office!
A few of our Values: Integrity, Accountability, Quality, Balance, Community Service, Fun
Billable hour requirements: minimum of 1,500/year
Flexibility in how and where you get your work done - Hybrid
We offer a competitive and comprehensive benefits package
What we need from you:
Take ownership of the firm's projects
Demonstrate work ethic and commitment to follow through
Ability to work effectively both as a team member and independently
Strong critical thinking skills
A passion for developing and managing client relationships
Skilled at and likes reviewing and preparing complex business and individual tax returns
Motivated to make a difference in a client's business
Comfortable handling an engagement from beginning to end
Able to work to get the job done, especially around spring/fall deadlines
Have a CPA license
Desire to mentor and educate
Job Type: Full-time, Exempt
Compensation and Benefits are based on seniority and relative production:
1-5 years equals 120 hours of PTO (prorated upon start date)
6+ years equals 160 hours PTO
Health, Dental and Vision Insurance (coupled with HSA) within 90 days for full time staff
Life insurance policy to all staff after 90 days
Parking pass for all full time or seasonal staff
Bonus's within company fiscal limitations are fully discretionary.
CPE, (Continuing Professional Education), paid for all CPA's or EA's
Simple IRA with a 3% employer Match
Pay: $80,000 - $95,000 per year dependent on skill, experience, effort and responsibility
Experience:
Tax accounting: 5-6 years (Required)
License/Certification: CPA License (Required)
Work Location: Durango, CO Company: Tafoya Barrett and Associates
Contact: Cindy Morin at [email protected]